radiate beauty
discover aura hair
Aura: the distinctive atmosphere or quality that seems to surround and be generated by a person, place or thing.
Aura Hair is located in downtown London, Ontario. We offer a range of professional salon services from an elite team of stylists. We are proud to carry top hair products such as Pravana Nevo & Moroccan Oil .
Phone
519-432-1011
Location
11 York Street
at Thames St.
London, Ontario
Hours
M Closed
T 9am–8pm
W 9am–6pm
T 9am–8pm
F 9am–6pm
S 9am–4pm
S Closed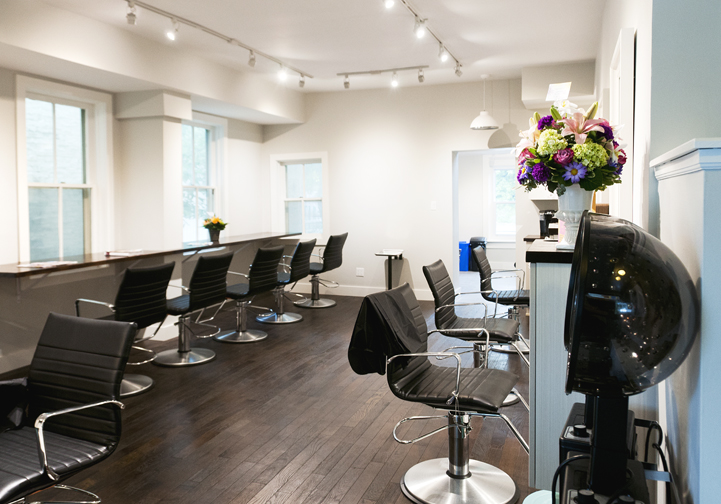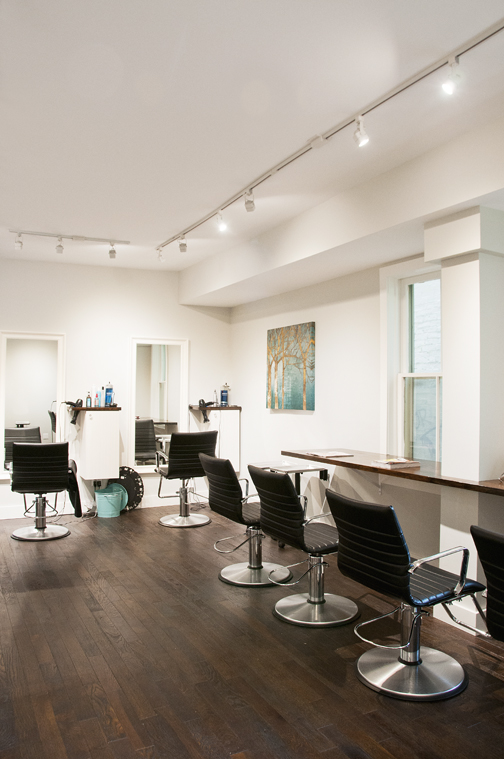 Mardi Leathorn
Mardi began her career as a professional stylist 10 years ago after completing her schooling in Toronto. After the 'big city life' she chose to remain in London where she grew up and loves.
Versatile, and detail-driven, Mardi's work seeks to find harmony between the beautiful and the surreal. She is a strong believer in continually expanding her knowledge and education; thus serving her clients a current, beautiful and savvy look every time.
Mardi loves every aspect of hair from colour correction, updo's and even extensions but her favourite part is getting to know her clientele.
Erin Rae
Erin is a 'brilliant stylist'!
Mandy Patterson
Mandy is an accomplished stylist beginning her career over 15 years ago at Image Group Hairstyling Academy.
Thriving on continuing education, Mandy loves expanding her knowledge in all areas but especially favours colour and corrective colour. She is very versatile in the beautiful styles she creates and her passion shows through her work.
Mandy is detail oriented and creative, using each and every one of her clients as her inspiration. Willing to work with you to create your perfect hair, Mandy tells it as it is and will guide you to be the beautiful person that you are. Edgy, creative and passionate because life is too short to have boring hair!
Karen Rock
A seasoned expert of the London salon industry, Karen is a stylist with over 15 years of experience. A graduate of Image Group Hair Styling Academy, Karen has been trained in advance colour techniques.
Karen's talents are recognized for her ability to blend and innovate classic designs. She prides her career on using a fresh approach to transforming her clients by recognizing their features.
Karen's honesty and loving personality truly shines when it comes to her clients. She "loves her people" and will do everything she can to make them happy.
Catherine LaRouche
As a stylist Catherine has endless experiences that spanned for over 15 years. It all started here in London at Image Group Hair Academy and continues to keep current on trends and education.
Catherine is one of the most patient people you could ever meet. This comes through in her precision cutting, colouring and styling techniques. She prides herself on enhancing peoples natural beauty. Her calm loving personality makes everyone feel welcome.
Catherine loves making people feel good about them selves.


cait soderlund
Cait has grown with Aura Hair since 2016. Starting out at the front of house to graduating the Hair Stylist program at Fanshawe College in February 2019. She's continuing to keep her skills fresh and current while continuing her education.
Caits style is simple with a bit of an edge which is evident in her colour work & styling. She loves creating bright blondes, balayage & vibrant fashion colours. She thinks out of the box and loves to push the boundaries when possible. Her passion for her craft stems from her caring nature and love for the arts. Cait is personable with everyone she crosses paths with, leaving her clients and friends always feeling comfortable and at home.


Booking
Call (519) 432–1011 to book your appointment.
Limited walk-in appointments available.
Location
Aura Hair of London is located at 11 York Street.
Free parking is available behind our salon off of Thames St.